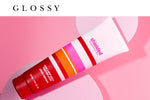 Unilever is delving into the microbiome, the next big trend in skin care
The conversations around skin barrier and dermatology have increased in recent years, but the microbiome, made up of microorganisms on the skin's surface, is only beginning to be understood. 
Unilever, which owns a powerful portfolio of brands including Dove, Vaseline, Murad and Tatcha, has been researching the skin's microbiome for 15 years. The skin microbiome, a complex environment of microorganisms that sit on the surface of the skin across multiple zones on the body, communicates between the bacteria, skin cells and immune cells. That communication enforces the protective barrier function that the skin has and helps against infection, and can even protect against skin allergies, acne and eczema. With its suite of skin-care brands, Unilever is hoping its scientific and AI-assisted research into the microbiome will solve skin-care issues like acne.