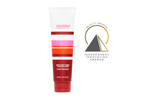 Hand and Body Shield Purifying Lotion named "Lotion Product of the Year" in 2023 Beauty Innovation Awards
Fifth Annual Awards Program Celebrates Companies, Services and Products That Represent Innovation Within the Global Beauty Industry
LOS ANGELES, Nov. 14, 2023 (GLOBE NEWSWIRE) -- The 2023 Beauty Innovation Awards, an independent recognition platform showcasing the most outstanding companies, services, and products within the rapidly expanding Beauty industry today announced that Shielded Beauty is the winner of the "Lotion Product Of The Year" award in the fifth annual program for their Hand and Body Shield Purifying Lotion.
Shielded Beauty's Hand and Body Shield Purifying Lotion penetrates deeply to deliver instant hydration. The product is formulated with the company's exclusive Guardian Complex™, a powerful blend of minerals and botanical extracts that purifies, protects, revitalizes and supports the microbiome for a stronger skin barrier, and instantly invigorated skin. This results in locking in essential skin restoring ingredients while also shielding wearers from harmful environmental aggressors.
The lotion is comprised of potent actives that boast natural purifying properties, powerful antioxidants, nourishing peptides, and effective hydrators as well as vitamins B3, B5 and Allantoin to even skin tone, and improve brightness and skin texture.
Key ingredients include EnergiNius™ derived from Indian Ginseng Root, Niacinamide (Vitamin B3) and a blend of Silver Citrate, Zeolite and Citric Acid. The fragrance-free product is also vegan, gluten, paraben, phthalate, and cruelty-free.
"The skin microbiome plays many roles in keeping us healthy and is crucial to skin health. We understand the importance of a healthy skin microbiome and create our products to restore and protect it with safe, effective ingredients for everyone," said Sonia Summers, Founder and CEO of Shielded Beauty. "We're incredibly thankful for the 'Lotion Product of the Year' award from Beauty Innovation and we will continue to formulate clean products and solutions with our patented first responder approach: Safe is the new clean."
The mission of the Beauty Innovation awards is to celebrate and highlight innovators and leaders in the evolving Beauty industry landscape. Built to recognize companies, services and products that represent excellence in the Beauty industry, the awards cover a range of categories that include: Makeup, Bath & Body, Hair, Skin, Mens Grooming and more. The 2023 Beauty Innovation Awards attracted thousands of nominations from around the world.
"The rich, velvety texture of Shielded Beauty's Hand & Body Shield Purifying Lotion leaves skin feeling soft, nourished and exceptionally clean. It works to bring moisture back and leaves your skin better each time you use it," said Travis Grant, Managing Director, Independent Innovation Awards. "Shieldeds' lotion protects skin allover the body, offering a revolutionary treatment that delivers the perfect remedy that's both preventative and protective. Shielded Beauty's microbiome-friendly collection works in harmony to rebalance, strengthen, and protect the skin's barrier."
About The Beauty Innovation Awards
Part of Independent Innovation Awards organization, a global market intelligence and recognition program within the most competitive consumer categories, The Beauty Innovation Awards honors the most outstanding and innovative companies, services, and products within the rapidly expanding Beauty industry. The Beauty Innovation Awards provides public recognition for the achievements of beauty industry companies and products including Bath and Body, Make-up, Skin, Retailers and Services, and more. For more information visit:
www.beautyinnovationawards.com.
About Shielded Beauty
Before founding Shielded Beauty, Sonia Summers worked and represented global beauty brands including L'Oreal, Avon, and Perricone MD. Sonia was inspired by lack of purifying beauty products during the COVID pandemic and decided to create the products she was looking for herself. Shielded Beauty offers innovative, scientifically backed and tested products that repair, defend, and protect the skin's microbiome for optimal skin and health. Shielded Beauty meets high standards of verified performance, accountability, and transparency on factors from employee benefits and charitable giving to supply chain practices and input materials.